CURIOUS: Violettomania
Regular price
Sale price
$28.00 USD
Unit price
per
Sale
Sold out
Violettomania is a high-key, warm, fuchsia purple, mixed to perfection
Violettomania was such a genuine studio discovery. This purple happens when hot pink dye and spearmint/shamrock green kiss and fall madly in love. Unexpected and fruitful, this pink-le is pure bliss. Mixed from two dyes that tug at each others heartstrings-- compare this to Copacetic Coral! Copacetic Coral is mixed with the same hot pink + tennis ball green. Meanwhile, Violettomania comes from that hot pink linking arms with spearmint instead of tennis ball green. The outcome is truly thrilling and overwhelming as a pure and bright hue. 
In my opinion, this colorway is the epitome of a compound hue. Radically different dyes coming together to create something brilliant. 
All yarns are dyed-to-order, so dream big! Select your yarn and quantity of skeins… I'll dye it up with extra love, just for you<3
Violettomania is photographed on DK 50g.
Shipping & Returns

Shipping prices are determined at checkout. As for returns, if you have any issues with your order, please message babycatyarns@gmail.com to get it sorted out! I'm always more than happy to help!
Care Instructions

All fiber dyed at Baby Cat is 100% superwash wool, or a nearby blend. For care, it is recommended you hand wash warm, and dry flat! No dryers, no bleach, no aggressive aggitation-- other than that, should be simple as pie!
Share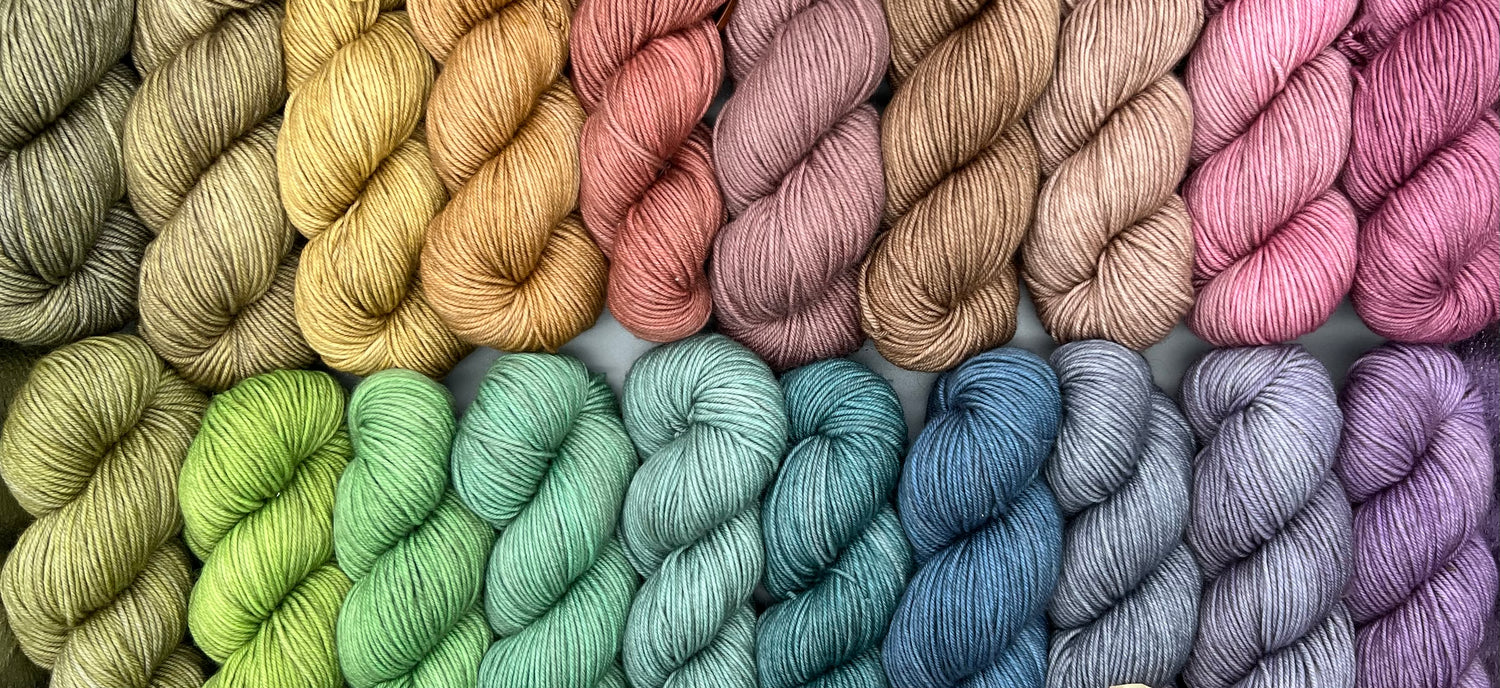 Gentle
As always, every color at Baby Cat is available across all bases, in any quantity. Gentle is just waiting for its turn to shine!