Go-Go Bloots
Regular price
Sale price
$28.00 USD
Unit price
per
Sale
Sold out
Go-Go Bloots is the color of the pale blue, patten leather boots that I wore to my best friends wedding party this fall. She is a SICK stylist, and when I asked her dress code for the party, she told me to think of it as my own personal MET Gala... so I promptly ordered an authentic 60s mini skirt/shirt combo, ordered some blue go-go boots from halloween.com(lmao) and then dyed this pale, powder blue to be knit into an ascot that matched the boots for just a little bit *extra,* ya know? Go-Go Bloots is the same recipe as Virgin Mary, but cut in half. Great info if you are looking for a few steps to a fade! Feel groovy with this dated soft blue. I sure as hell did. 

All yarns are dyed-to-order, so dream big! Select your yarn and quantity of skeins… I'll dye it up with extra love, just for you! Yes, even Bench Warmers <3
Go-Go Bloots is shown on DK.
Shipping & Returns

Shipping prices are determined at checkout. As for returns, if you have any issues with your order, please message babycatyarns@gmail.com to get it sorted out! I'm always more than happy to help!
Care Instructions

All fiber dyed at Baby Cat is 100% superwash wool, or a nearby blend. For care, it is recommended you hand wash warm, and dry flat! No dryers, no bleach, no aggressive aggitation-- other than that, should be simple as pie!
Share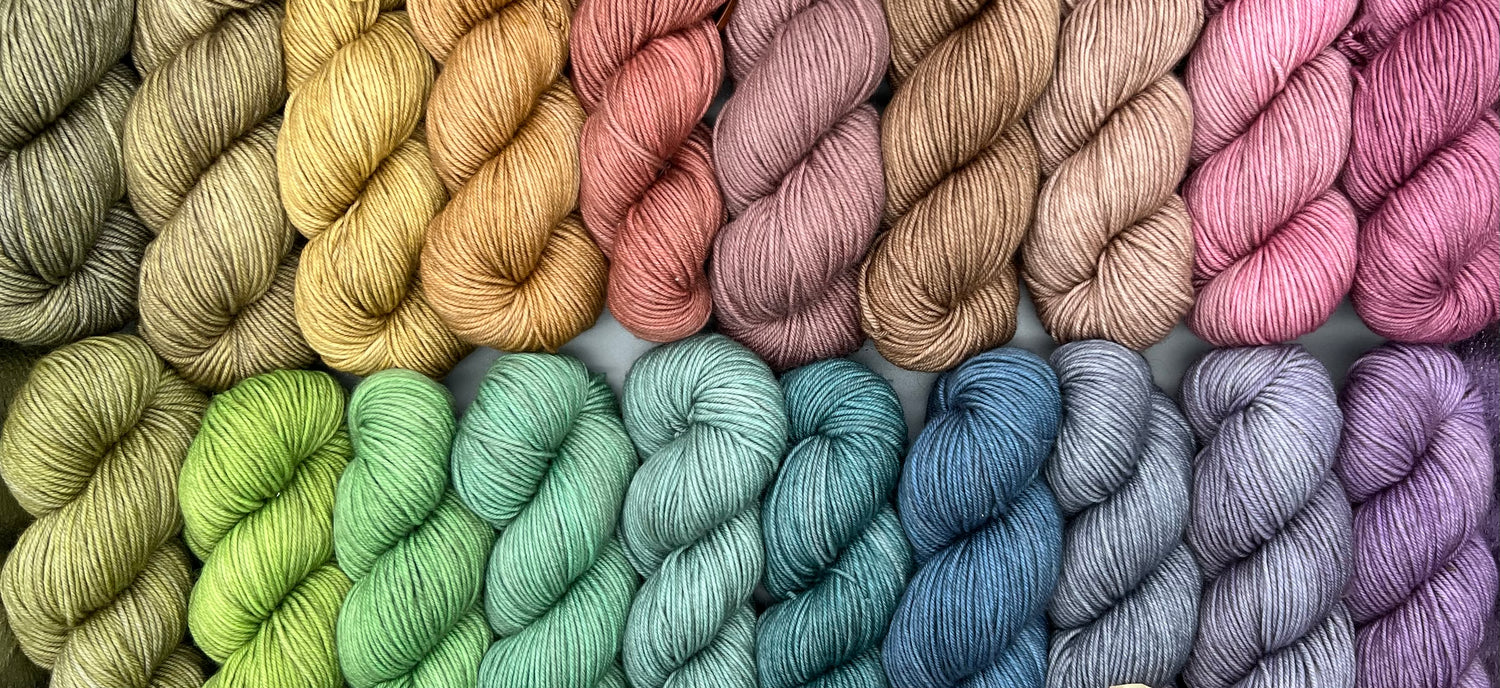 Gentle
As always, every color at Baby Cat is available across all bases, in any quantity. Gentle is just waiting for its turn to shine!