Garnet, Darn It!
Regular price
Sale price
$28.00 USD
Unit price
per
Sale
Sold out
One time, when I was in college, I was sitting on my front porch the day after the Solar Eclipse. It was wild, and I think the entire town felt kinda eerie/weird after the event.
Anyways, this super-hippie long boarded past me and circled back to my house and asked if he could show me some rocks while I was hanging out. I immediately said, "I would love nothing more, Cricket." (that was his name). Anyways, Cricket whipped out a teeeeeny handful of little dodecahedrons that were deep wine-red and poured them into my palm. I asked him what they were, spreading them through my hand, appreciating their precise, angular beauty.
"IT'S GARNET, DARN IT!" was Crickets response, and he tucked my fingers around them. He told me he collected them in Totality of the Eclipse and that they would do some good things for me. He skated off on his longboard and I never saw him again. But I still have those Garnets, Darn It! Idk if they did anything good for me, but it was a beautiful and memorable moment. 
WELL ANYWAYS... Garnet, Darn It! is the deepest, richest sangria red. Super saturated, super grounded, super rich. Have at it!
All yarns are dyed-to-order, so dream big! Select your yarn and quantity of skeins… I'll dye it up with extra love, just for you<3
Garnet, Darn It! is shown on DK weight.
Shipping & Returns

Shipping prices are determined at checkout. As for returns, if you have any issues with your order, please message babycatyarns@gmail.com to get it sorted out! I'm always more than happy to help!
Care Instructions

All fiber dyed at Baby Cat is 100% superwash wool, or a nearby blend. For care, it is recommended you hand wash warm, and dry flat! No dryers, no bleach, no aggressive aggitation-- other than that, should be simple as pie!
Share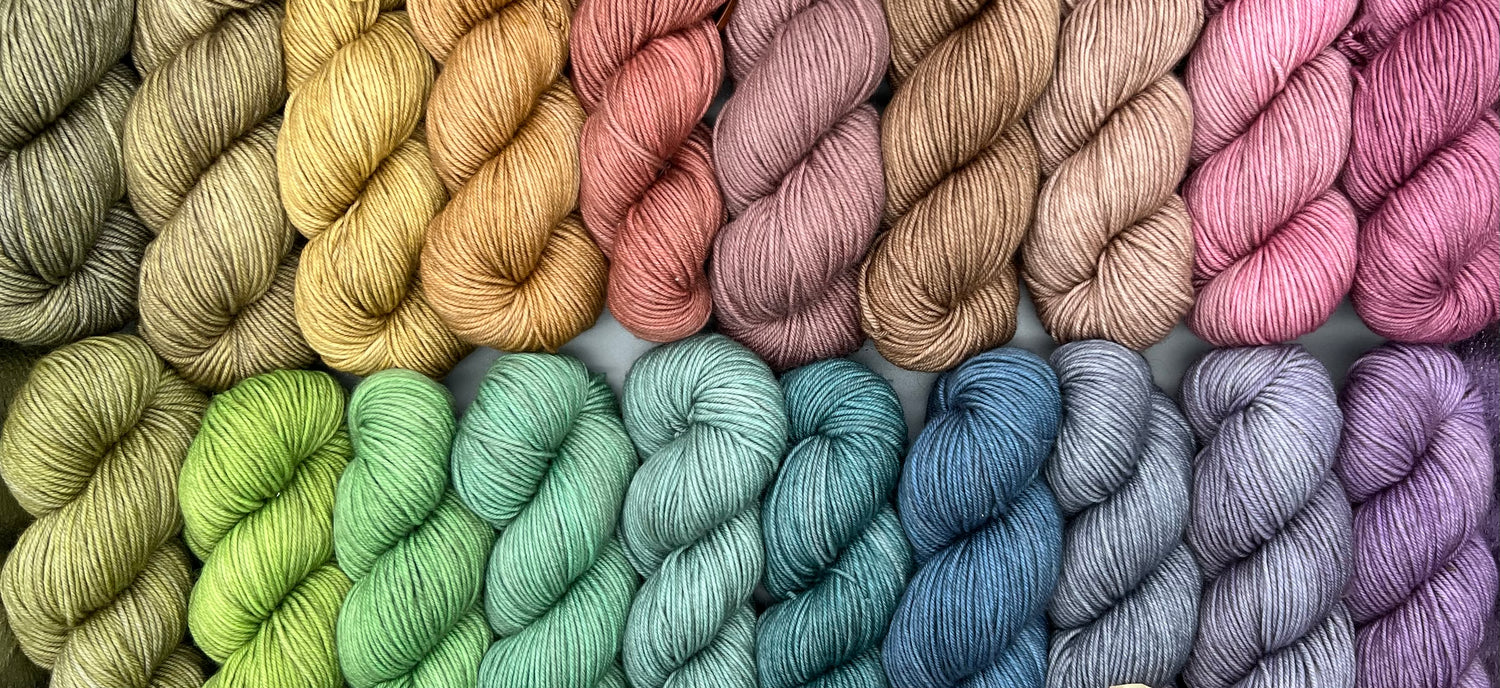 Gentle
As always, every color at Baby Cat is available across all bases, in any quantity. Gentle is just waiting for its turn to shine!