CURIOUS: Cracking Crimson
Regular price
Sale price
$28.00 USD
Unit price
per
Sale
Sold out
Cracking Crimson is high-energy, complex, and shocking red.
This colorway comes from mixing a berry/magenta, a warm Carmel brown, and a neon tennis ball green-yellow.  Without a red dye in sight, I tugged on either side of the color wheel to land on this truest red in the shop. Neutral+neon, warm warms+ cool warms really balanced like a walker on a tight rope to land on this primary, fire cracker red. 
Growing up, I was always led to believe you couldn't make a "primary color" and thats what made them primary... and that *bugged* me. By juggling back and forth in key and luminous hue, I've learned you can mix *any* primary. It just takes a little creativity. 
Could I dumped pure red dye in a pot? Yeah, probably. But the nuance and depth here is unrivaled for me, and so much more fun. The alchemy of color, if you will.
All yarns are dyed-to-order, so dream big! Select your yarn and quantity of skeins… I'll dye it up with extra love, just for you<3
Cracking Crimson is photographed on DK 50g.
Shipping & Returns

Shipping prices are determined at checkout. As for returns, if you have any issues with your order, please message babycatyarns@gmail.com to get it sorted out! I'm always more than happy to help!
Care Instructions

All fiber dyed at Baby Cat is 100% superwash wool, or a nearby blend. For care, it is recommended you hand wash warm, and dry flat! No dryers, no bleach, no aggressive aggitation-- other than that, should be simple as pie!
Share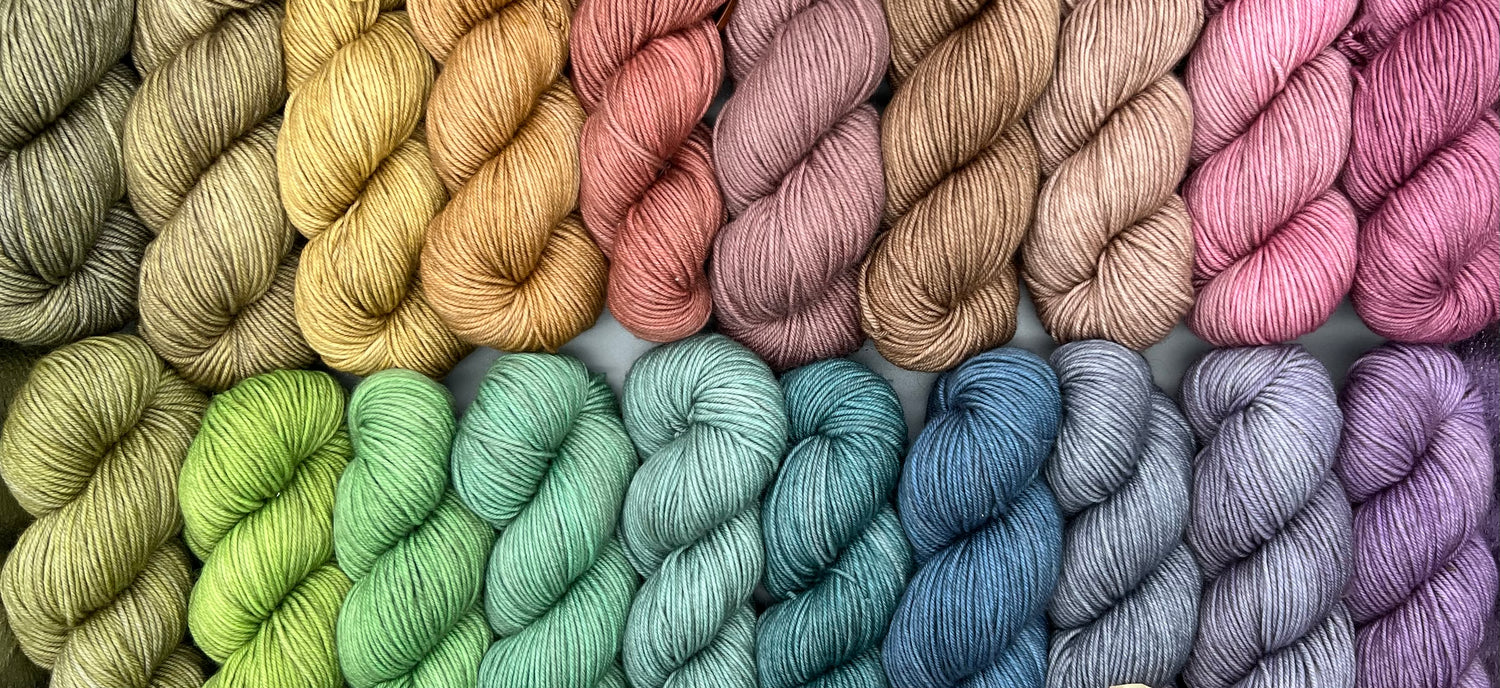 Gentle
As always, every color at Baby Cat is available across all bases, in any quantity. Gentle is just waiting for its turn to shine!